Contact Us
By Phone: 877-848-5754
By E-mail: support@247NewJerseyDefensiveDriving.com
Looking for your certificate of completion?
The #1 question we get is "where is my certificate?"
Answer: Your certificate is emailed to you automatically upon completion either immediately (if you selected the rush processing option) or within 72 hours if you selected regular delivery. In some cases, this email ends up in your junk or spam folder or is blocked by a firewall.
The fastest way to recover your NJ defensive driving certificate of completion is to log back into your account and click on the link that says status/update. There is a .pdf copy of it there.
Register for the New Jersey defensive driving course by clicking here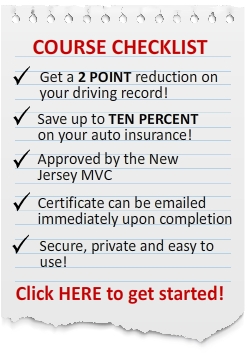 ---
About 247NewJerseyDefensiveDriving...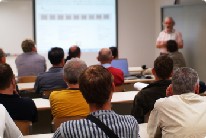 As a company, our goal has always been to create a learning environment that is interesting, engaging and educational. To do this, we have combined interactive flash movies with easy to follow text that stimulates learning.

We feel your New Jersey Defensive Driving experience should always be a positive one. Our company will work with you at all times to help you get a New Jersey point reduction or help you get the New Jersey Insurance Reduction you seek. If you have any suggestions on how to improve your experience while on our site, please take a moment to e-mail us.